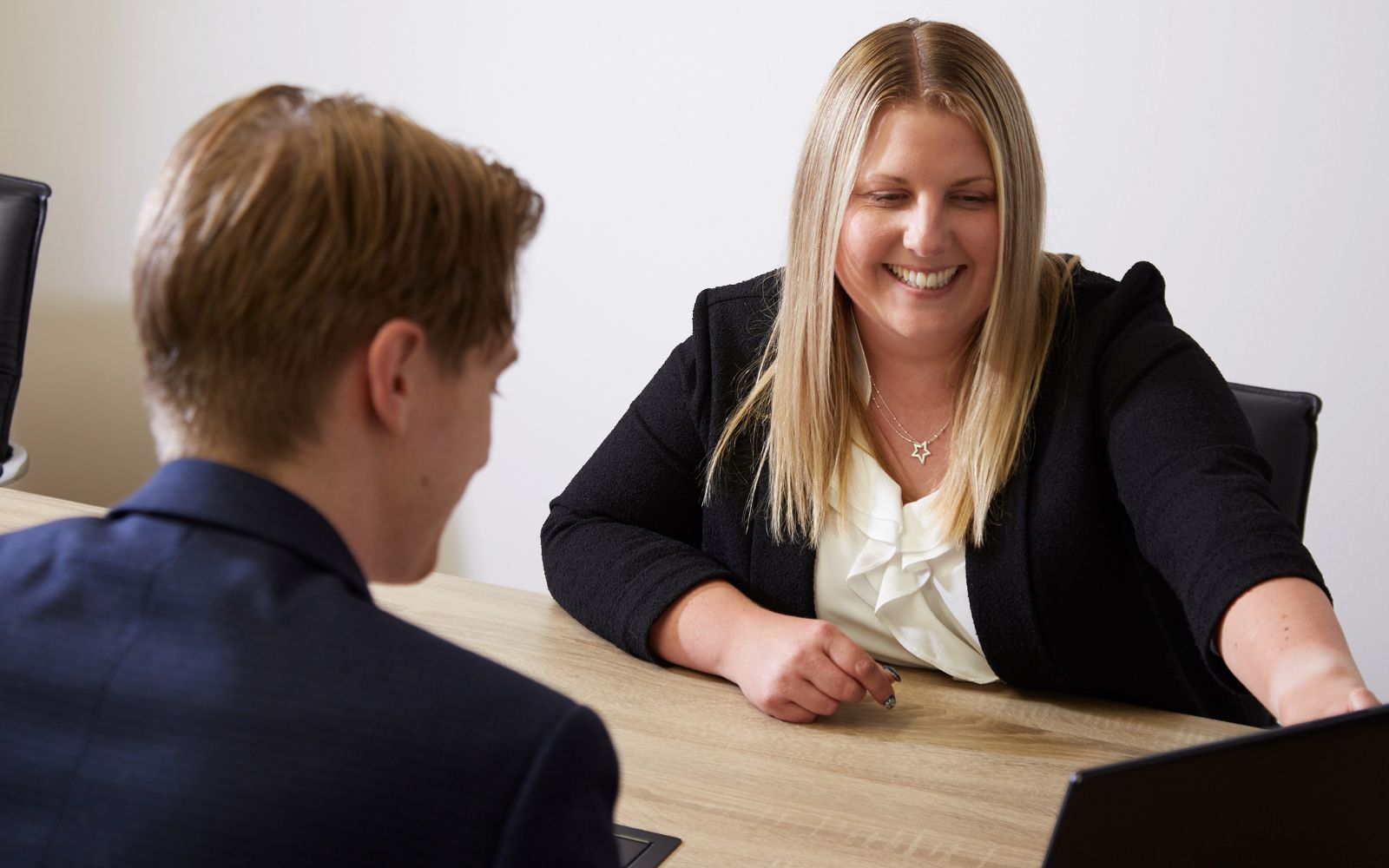 We know money is only valuable if it lets you live life your way. That's where our six-step financial planning process comes in. Our approach is centred around understanding and achieving your goals, with every step in the process designed to take you one step closer to achieving your desired outcome.
Step 1
First meeting
The process begins with a meeting at our expense. We will introduce our services, explain our costs and let you know what you can expect from us. And give you the chance to ask us any questions you have. It's also an opportunity for us to gain an insight into your immediate needs and goals.
Step 2 Discovery meeting
In order for us to truly tailor our service, we need to get to know you and the things that are important to you. We want to know about your values, goals and aspirations and we want to understand your family, work life, interests and any concerns you may have. Ultimately we want to understand how you want to live your life and what you want to achieve through working with us.
Step 3 Analysis
Following the in-depth discovery discussion, we will then use our expertise and experience along with modern technology and methods to analyse your current situation and your future objectives. This will enable us to start to work on creating solutions to help you achieve those objectives. The results of our analysis will be discussed and presented to you at the next stage.
Step 4
Planning meeting
The aim of this meeting is to give you complete clarity and understanding over your financial position now and in the future. We'll talk through your concerns and discuss possible solutions to protect your wealth from unexpected events. We'll make our recommendations, giving you the chance to discuss your options before agreeing a plan of action that works for you and helps you live life the way you want.
Step 5 Implementation
Once we have agreed your plan of action, we may need to make some changes to ensure your resources are pulling in the right direction. We will be here to make this process as easy as possible for you. Using the latest technologies, we will ensure actions are implemented quickly and cost effectively, easing the paperwork burden and, importantly, keeping you informed every step of the way.
Step 6 Ongoing reviews
Nothing in life stays the same. So we pledge to stay right by your side, helping you manage your affairs, review your plans and make changes when required. Our goal is to help you reach your financial goals and maintain your desired lifestyle.  We will keep you up to date with legislation changes and new ideas or products that may help you along your way. To ensure we're always on hand when you need us, you will have unlimited access to our advisory team.