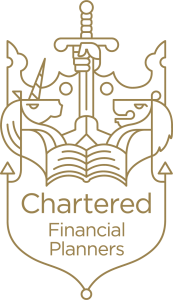 We're Chartered
We're proud to be a firm of Chartered Financial Planners, as awarded by the Chartered Insurance Institute (CII).
Chartered status is the 'gold standard' of financial planning and positions our firm amongst the UK's leading practices.
We believe that our Chartered status brings a wealth of benefits to our clients, and this is reflected in our recruitment philosophy; only advisers who have already attained that standard, or have a clear commitment to do so, will be considered as potential additions to our team.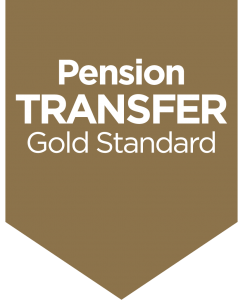 Pension Transfer Gold Standard
As a firm, we are proud to have met the criteria to achieve the Pension Transfer Gold Standard as set out by the Personal Finance Society. The Pension Transfer Gold Standard is a voluntary code of good practice for safeguarded and Defined Benefit pension transfer advice.
By adhering to this code of good practice and reaching the standards required for the PTGS, you can feel assured that if you are considering transferring out of a Defined Benefit pension scheme, you are receiving appropriate advice that supports your wellbeing and objectives.
WE make your ambitions our focus
Our aim is to build a long-term relationship with you.
We'll guide you step-by-step through a personal wealth strategy which will cover your long-term goals.  This could be retiring early or making sure your pensions and investments are invested so they provide you with the necessary income to live your life to the fullest without ever worrying about running out of money. We focus on you and most importantly what you want to achieve.
Our purpose is to empower you
Knowing you have financial security – and a plan – empowers you to take decisions confidently, based on what is right for you. We are here to help you remove limits on that independence and confidence.
You are unique, and so is our service. We'll tailor everything we do around you. Whether you're looking to retire, invest, protect your family or business, we will focus on providing you with solutions that empower you and put you in the driving seat when it comes to reaching your goals.